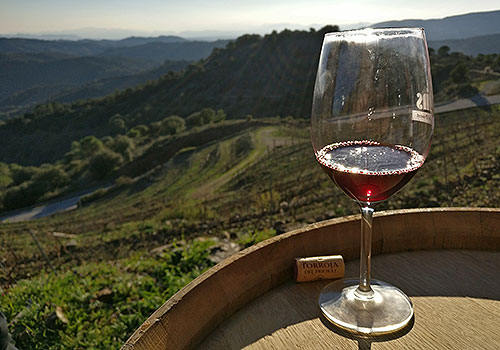 If staying in Catalunya and you're not able to spend a day out in the region for a full tour, perhaps having a private wine tasting experience where you're staying might be just what you're looking for?
All tastings are conducted by Miquel who, in addition to being a Certified Sommelier, international wine journalist, and wine judge, is also a recognized expert on absolutely all the regions and styles of wines produced not just in Catalunya, but in the Iberian Peninsula.
Custom tasting sessions can be arranged for groups centered around a variety of wines and budgets that may fit the event you're wanting to do and Miquel is that wine expert who can guide you through wine, food, and history while keeping it lighthearted and enjoyable.
Tasting sessions are usually set at three hours, but there are many options which can be considered to meet your needs with special emphasis on:
Cava and the sparkling wines of Spain (*)
Sherry, Montilla-Moriles, & the fortified wines of Spain (*)
Port, Madeira, & the fortified wines of Portugal
* Miquel is a Certified Educator in Cava, Sherry, and Montilla-Moriles wines.
Please feel free to contact us at info@priorat.guide and see what can be arranged.
Note that travel of more than one hour from the Priorat region will require additional transportation costs.