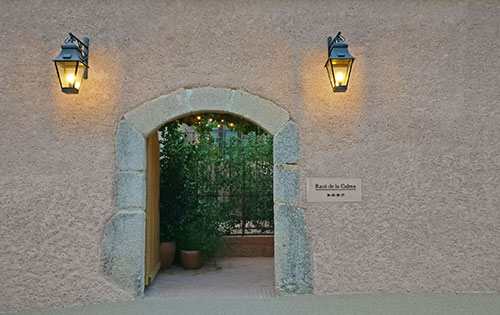 Finding a place to stay in Priorat can be a curious process as there are very, very few hotels and during larger events like the Fira del Vi, there is a massive scarcity of rooms. Unlike in France where every village, no matter what the size seems to have at least one decent place to stay, Priorat can be a ghost town. Added in to this is that fact that most are run as part-time affairs with no onsite staff thus making reservations beforehand absolutely crucial.
If you are booking a tour for Priorat, reservations can be made by directly calling owners and speaking with them in Catalan. Via researching the wine guides, we know all of the availability and are attuned to their certain 'quirks' when it comes to booking.
If you'd like to deal with talking to people directly, the most recommendable hotels in the region are Lotus Priorat and Hostal Sport in Falset. They have the most rooms and are the most responsive when making reservations. Hostal Sport is also always open with onsite staff.
Smaller hotels in the outlying villages that are recommendable are Cal Llop in Gratallops, Cal Compte in Torroja, Mas Figueres in Marçà, and El Palauet in Cornudella. There are of course many smaller hotels lurking around as well as casa rurals which are whole houses to rent but these all need to be reserved well in advance.
Many wineries have now started having rooms onsite as well including Trossos del Priorat and Clos Figueras in Gratallops as well as the upscale Terra Dominicata who also have a winery at their premises near Escaladei.
Ora Hotel in Torroja is a strong renovation of a older hotel that had closed and the new Mas d'en Bruno that's opened in 2023 just north of Torroja is the most luxurious of all the offer in Priorat, albeit at a price to match.