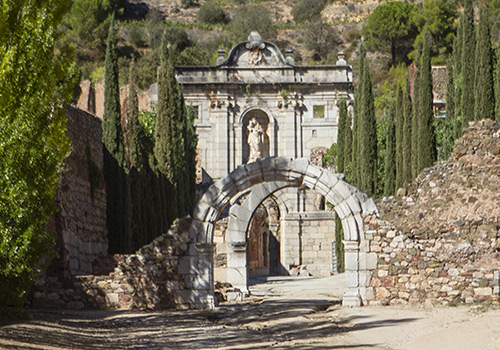 The name "Priorat" has been linked to wine since ancient times.
The region's soil, climate, unique landscape and the hard work of the men and women have made wine using traditional methods in antiquity but are now helped by new technology adapted have all resulted in a unique and exclusive product: Priorat wine.
The Cartoixa (Carthusian Monastery) of Scala Dei represents the birthplace of wines and wine-making in the DOQ Priorat region. The Carthusian monks came Provence in the 12th century and brought with them the knowledge and techniques to develop a winegrowing culture which has firmly established itself via evolving over the centuries. It's these original lands of the Carthusians that make up the historic Priorat area and today forms the Priorat wine region.
The story goes that King Alfons el Cast sent two knights to survey the country in order to find an ideal place for the Carthusian Order, from Provence, to settle in Catalunya. When they arrived at the foothills of the Montsant mountain range, they were struck by the beauty of the area and asked a shepherd about it. He told them about a supernatural occurrence that had happened in the middle of the valley a long time before. From the highest pine tree a staircase had appeared along which angels ascended to heaven.
The knights told the king about this story and in turn he offered the region to the Order. The Carthusians, established their monastery in 1194 and built an altar dedicated to Santa Maria where the tree had stood. The story gave name to the monastery and created an iconography strongly rooted to the region.
For nearly 1000 years, nine small villages and their inhabitants farmed and grew grapes during this time, forming the land over centuries. After the Decree of Mendizábal (1835), the monks were ejected from the lands and the villagers finally took ownership of their lands. Unfortunately, just a few years later the phylloxera epidemic passed the lands and destroyed the vineyards, requiring everything to be replanted.
Today, after decades of hard work, between DOQ Priorat and DO Montsant, there nearly 200 active wineries and over 4,000ha of vineyards being cultivated.
Learn more about visiting Priorat, the hotels of Priorat, driving in Priorat, hiring an expert wine guide, or buying the definitive reference books.
Text adapted from the DOQ Priorat official history.