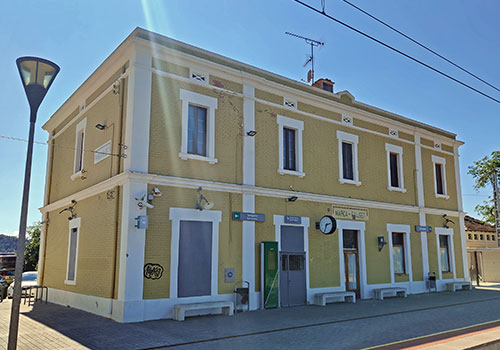 Priorat is just under two hours from Barcelona and the following are your best options for arrival:
Train
To Priorat (Marçà-Falset station) you can take a train to the region which is about hours each way. While you may be told that there is a high speed AVE to Priorat, it stops in Camp de Tarragona which is about one hour more to Priorat by car and isn't a good option.
Car with a Driver
While offering the ability to sit back and enjoy the ride, these are typically very expensive and run about 600€+ for the day no matter if it's a car for four people or more. If you're a larger group it can be decently economic, but still costly.
Rental Car
This is generally the best of both worlds as it's the most economic form of transportation as well as giving you a good deal of freedom to move about and see what you like. With gas and depending upon which car you rent, it will generally be about 150€ for a day (albeit a bit more in summer).
Be very, very careful of companies at the airport, especially Gold Car which is simply horrid and shouldn't even be allowed to have a business license. Please note that the alcohol limit for driving in Spain is one of the lowest in Europe so someone needs to stay sober if renting.